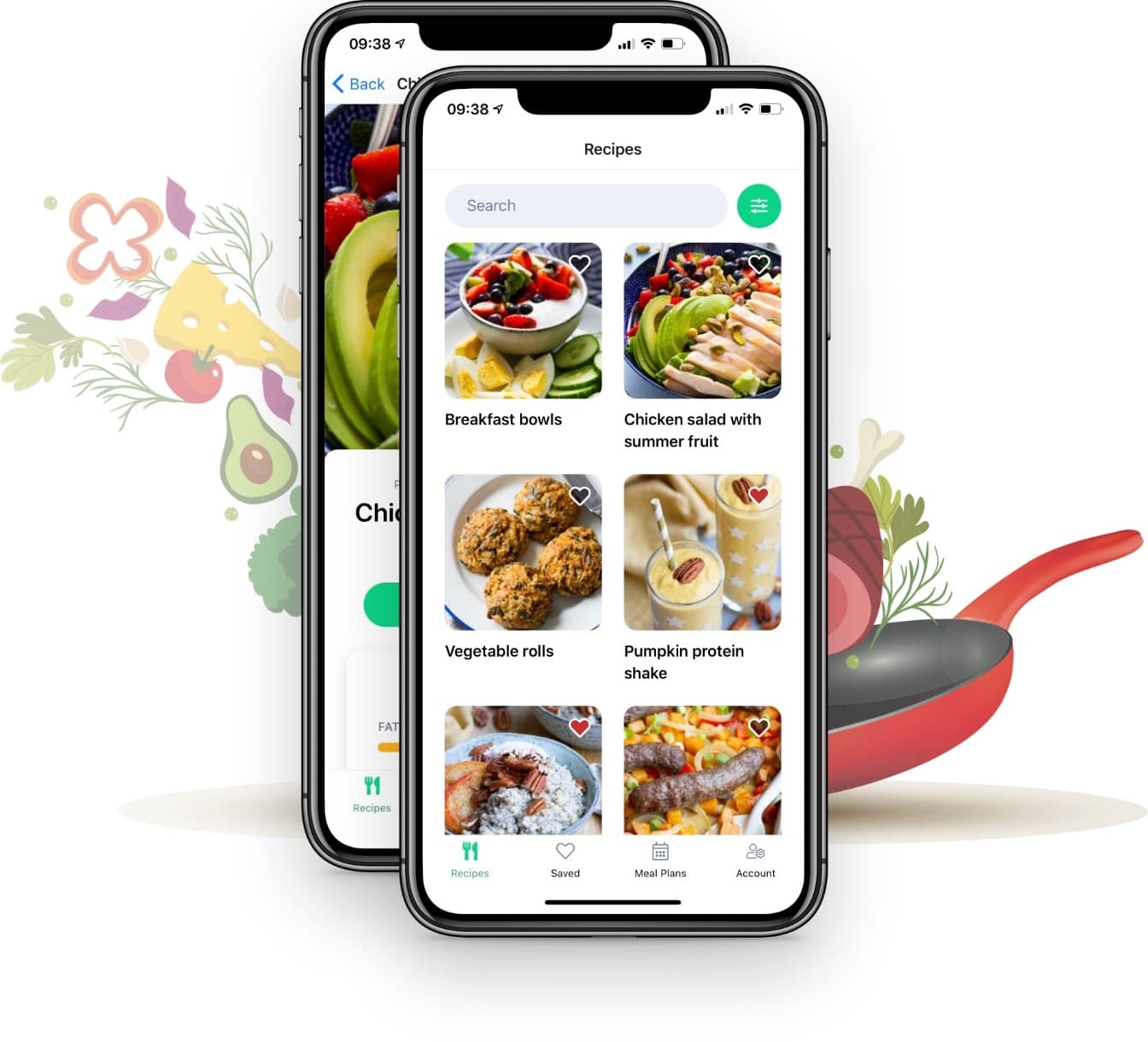 A Healthy Body

Starts in the Kitchen

Eat Simple, Delicious and Nutritious Meals at home and start to feel great.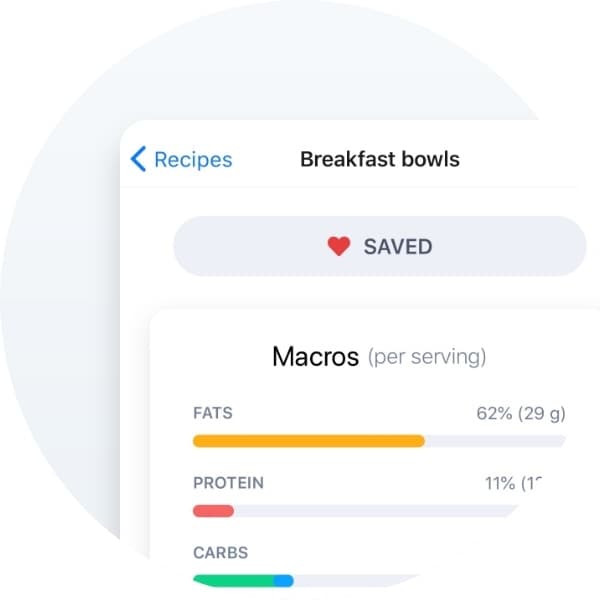 Save Unlimited Recipes
Save as many recipes as you like.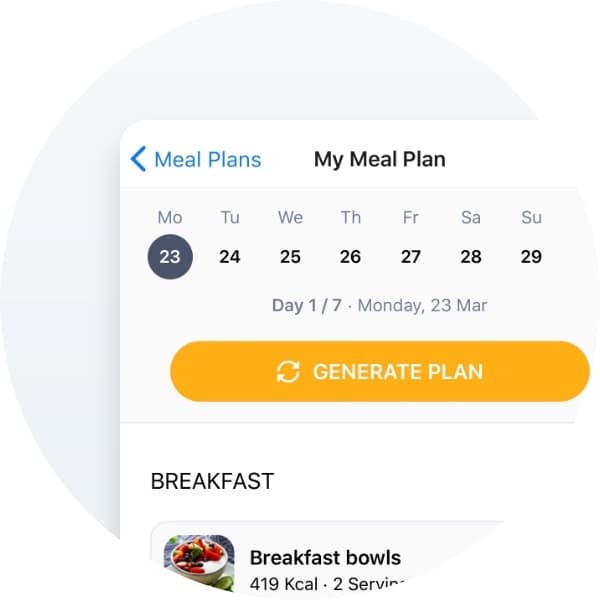 Premium Meal Plans
Get a head start with our premium meal plans. Use premium plans with a single tap. Duplicate your past meal plans with a single click/press.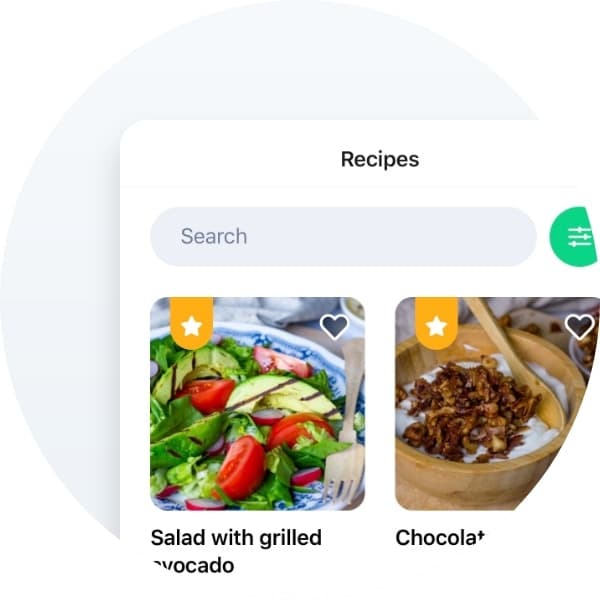 Premium Recipes
Unlock 2201 recipes reserved for premium subscribers. Instant access to new premium recipes as they are added.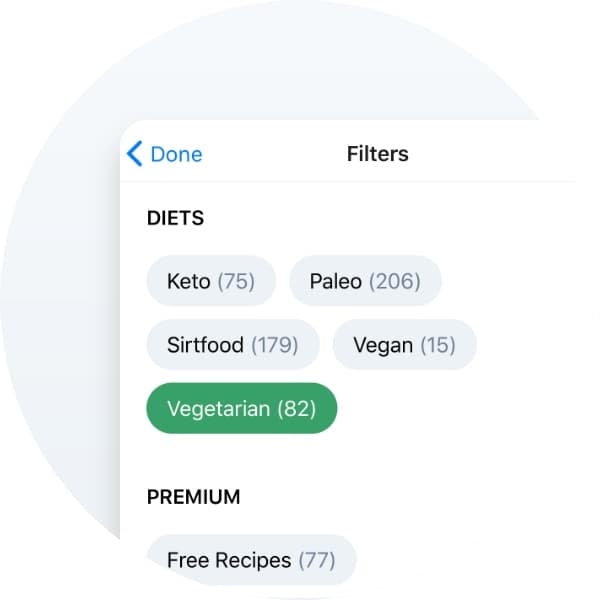 Advanced Search Filters
Filter by calories and individual macronutrients (carbs, fats, fiber, and protein).
Achieve Your Goals

Start Right Now